Part 1
Part 2
Part 3
Part 4
Part 5 (you are here)
Step 1 - Fasten Top Decking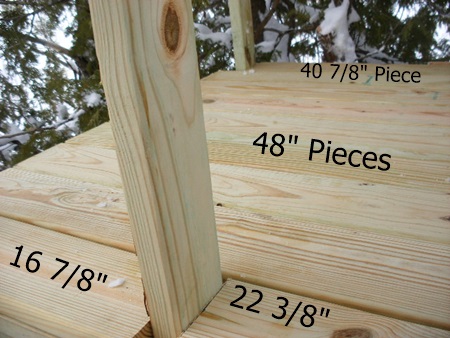 Starting from front to back, fasten top decking. I used 2" exterior deck screws with two screws at each fastening location.
Step 2 - Attach Sides or Shooting Rails
I made up sides from plywood with 2x2's attached in such a way that I could attach the sides from inside my stand, rather than from the outside. In addition to allowing me to attach the sides safely, this also allows me to easily remove a side or switch it out. For example, I may use a cutout side for bow hunting but then put my full height sides back for the winter conditions of our Wisconsin gun hunt. For me, I found 41" to be a good height for my gun to rest. My front consisted of a door over the ladder area. Photos are shown below. Want a roof too? See my new plans here!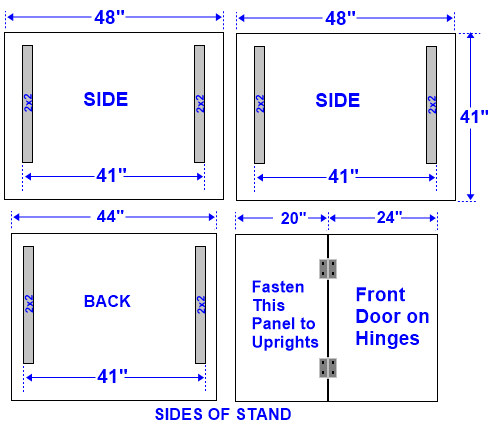 Click Ctrl D to Bookmark This Page! Tell Your Friends! Click on The Share Button =>